Maximum power. Minimum footprint.
The TSi 150CC Sonic Drill Rig is the most powerful sonic rig on a small platform in the world. It brings full Terra Sonic power and innovation to a compact footprint for remarkable flexibility and versatility. The track-mounted 150CC easily reaches limited-access areas and tough terrain. Remote control tracking makes the 150CC ideal for use in tighter spaces.
---
Key Applications
---
TSi 150CC Advantages
True Sonic Performance Exclusive TSi 150 Series Sonic Oscillator uses 150 HP to generate up to 50,000 lbs. of resonant sonic energy
Maximum Power 225 HP Tier IV Final diesel engine powers all driving, drilling and accessory functions
Increased Safety Fold-down work platform enhances driller operating safety and efficiency
Proven Sonic Capabilities Rated drilling depth of up to 800' depending on lithology and casing design
Broad Drilling Range Uses drill steel from 3" to 12" in diameter for use in many applications
Ultimate Portability 21'4" L x 7'9" H x 7'3" W size easily fits into a standard shipping container and can fit onto smaller drilling pads 
Indoor Compatibility Optional short mast (14' 6") allows for drilling in indoor and outdoor low-clearance applications 
Cost-saving and Space-saving Design The compact and lightweight size reduces fuel costs, means less wear and tear on transport vehicles and saves deck space on trailers
Environmental Versatility Wide track mount and low ground pressure facilitate work in extremely fragile environments
FMC Bean Pump A piston pump plumbed into the drilling system and water tank enables flushing of drill cuttings from borehole
---
Photo Gallery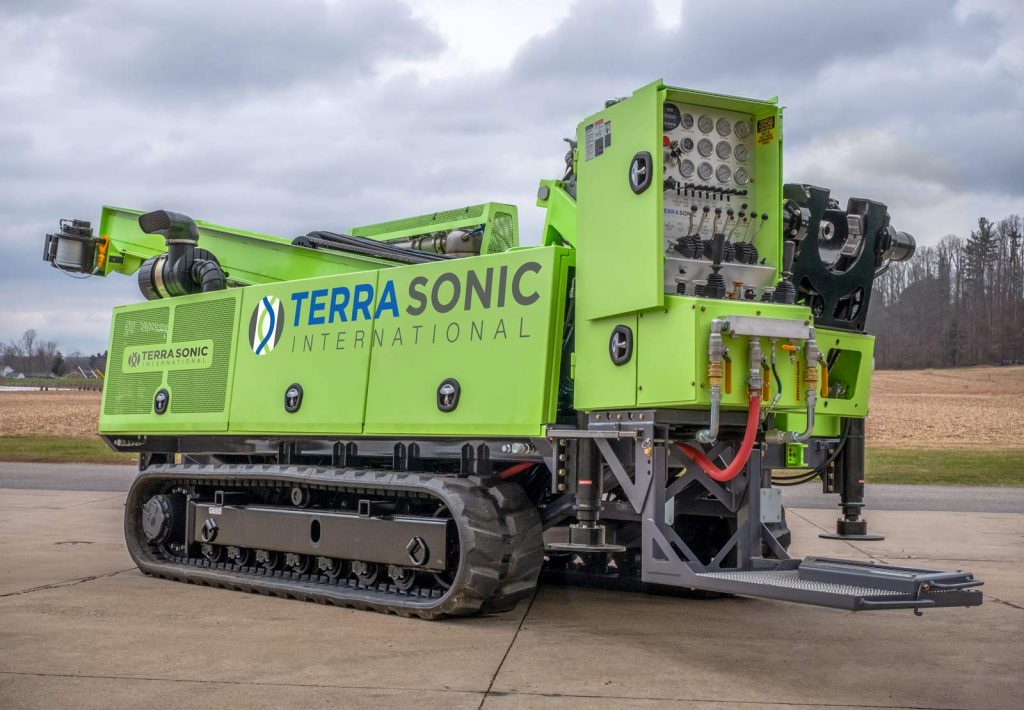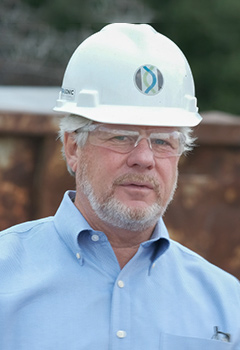 MARK KNOLLE
General Manager, 37 Years Experience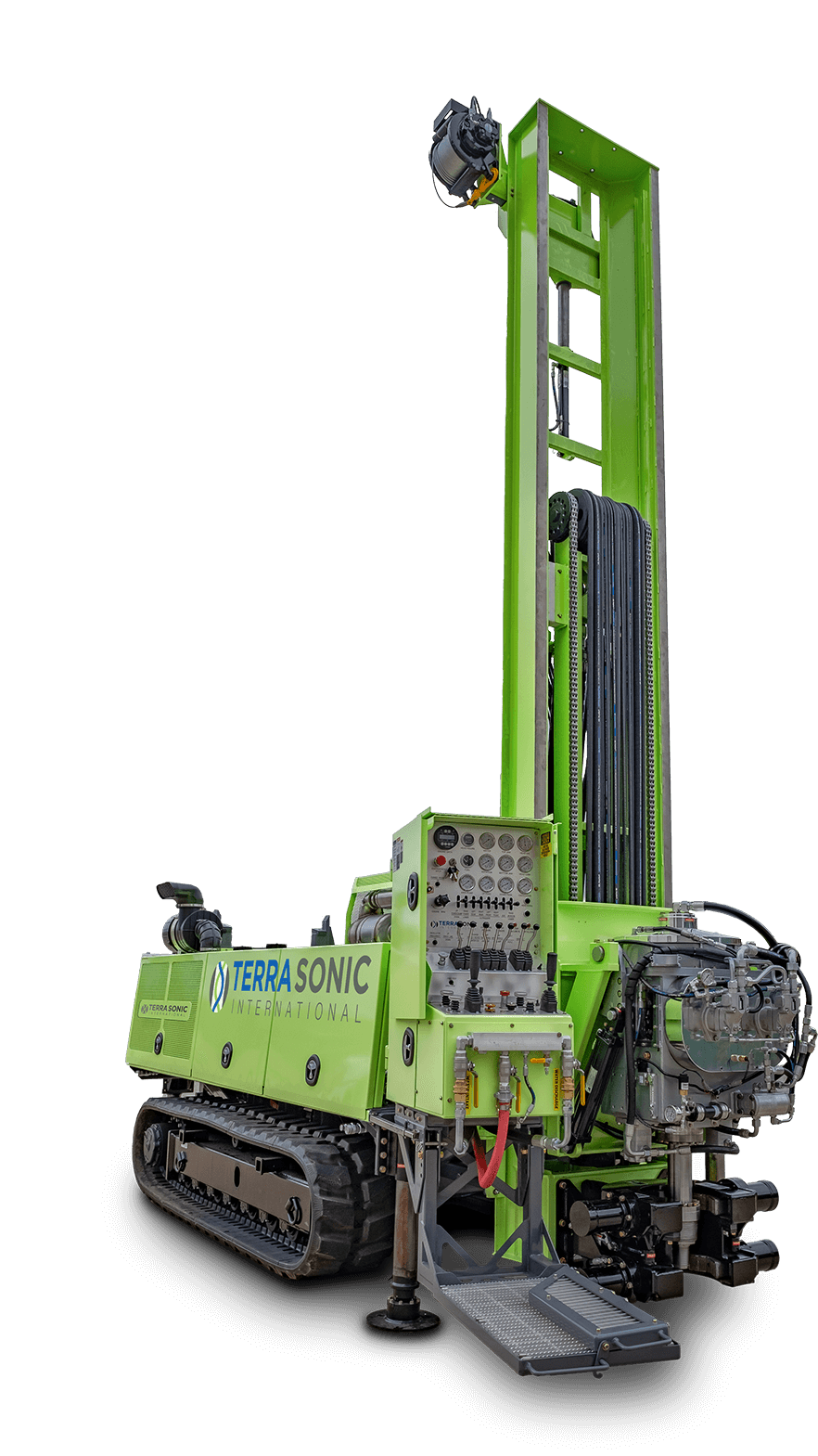 REQUEST A QUOTE
GET A LIVE DEMO

TUG Pipe Handling System
Terra Sonic Universal Gantry (TUG) Pipe Handling System for hoisted delivery and take-away of all sizes of Terra Sonic Tooling to and from the Sonic Head.