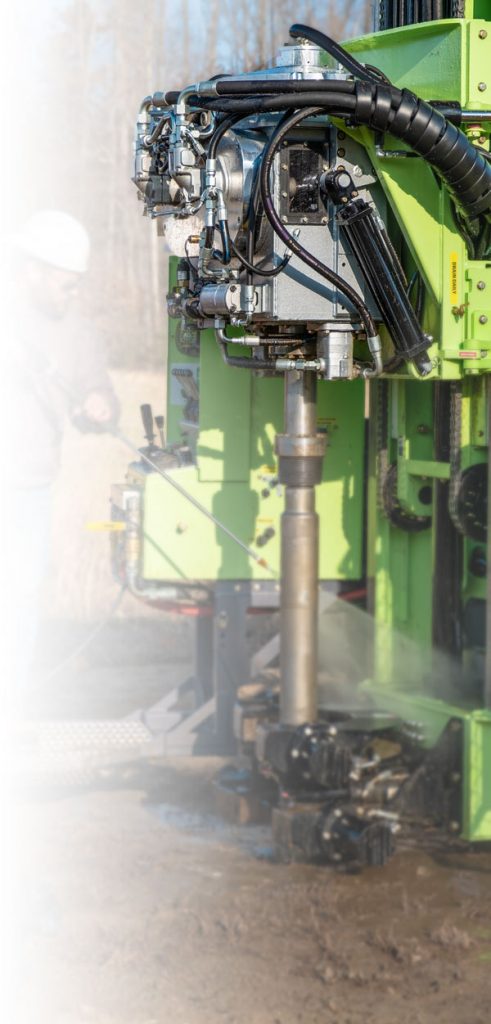 Terra Sonic Proprietary TSi 150 Series Sonic Drill Head
The Soul of the World's Leading Sonic Drilling System
The Terra Sonic proprietary TSi 150 Series Sonic Drill Head delivers the highest levels of sonic drilling power, reliability, and efficiency in the industry. Decades of refinement by the world's leading sonic drilling experts have resulted in the ability to harness the power of sonic and put it to the most productive use ever. Terra Sonic offers a complete sonic system, with Terra Sonic Heads, Terra Sonic Drill Rigs, and Terra Sonic Tooling engineered and precision-crafted to work together seamlessly. The Terra Sonic 150 Series Sonic Drill head is compatible with every Terra Sonic Drill Rig, whether truck or crawler mounted.
Oscillator frequency of 0 – 150 Hz
Oscillator force up to 50,000 lbs.
Maximum torque of 4677 ft. lbs.
Rotation speed of 0 to 80 rpm
Near 90° tilt-out allows drill steel to be threaded horizontally
Universal compatibility with every Terra Sonic Drill Rig
---
Terra Sonic TEX Program: Down with Downtime
Setting the Standard for Sonic Drilling Reliability
The Terra Sonic TEX sonic head exchange program helps minimize drilling downtime due to equipment damage or failure. If a Terra Sonic Head has a problem in the field, a replacement head is dispatched to the jobsite usually within a day. The replacement sonic head is changed out and the drilling crew is up and running again quickly, eliminating days or weeks of idle equipment and costly downtime. Each TEX program replacement head is remanufactured, recertified, and covered by the same Warranty as a new sonic head.
---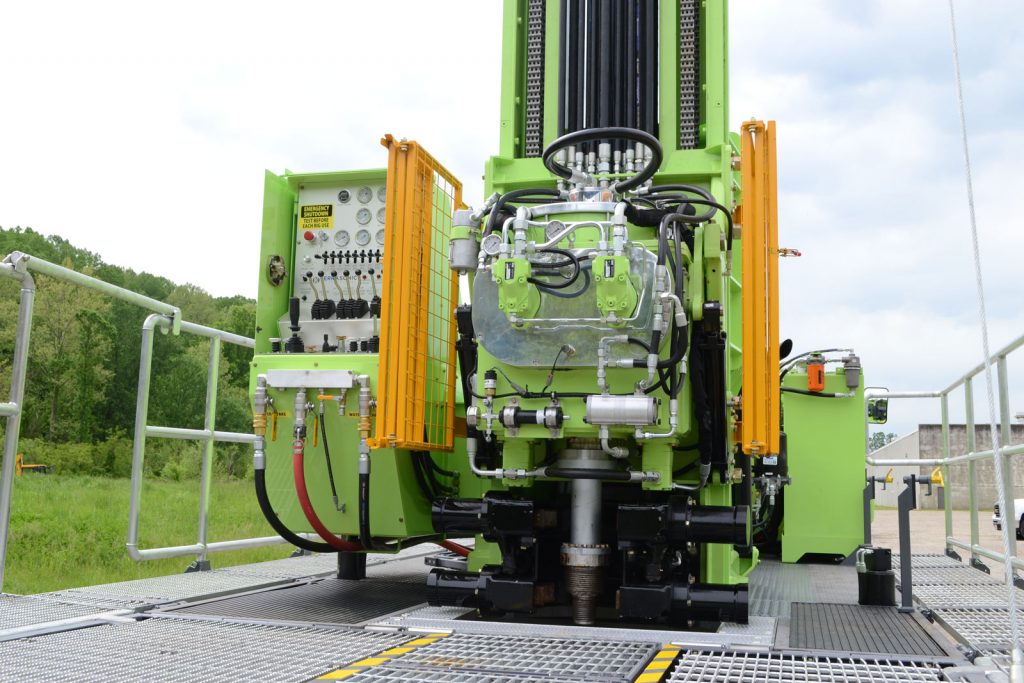 ---