100% Sonic. 100% Committed to You.
Terra Sonic is the only sonic drill rig manufacturer that is committed to sonic and only sonic. Our singular focus on sonic allows us to lead the industry in quality, innovation and service.
No substitute for experience.
TSi Sonic Drill Rigs are designed and crafted by engineers and sonic drillers who have a combined 400 years of experience in the sonic drilling industry—Master Sonic Drillers who build sonic drill rigs for sonic drillers and know what you need to succeed.
Innovation that outperforms.
TSi Sonic Drill Rigs feature a proprietary Sonic Drill Head that incorporates a revolutionary oscillator for precise and powerful performance. Every TSi product, from Sonic Drill Rigs to tooling and components, is precision-crafted for unmatched reliability and efficiency.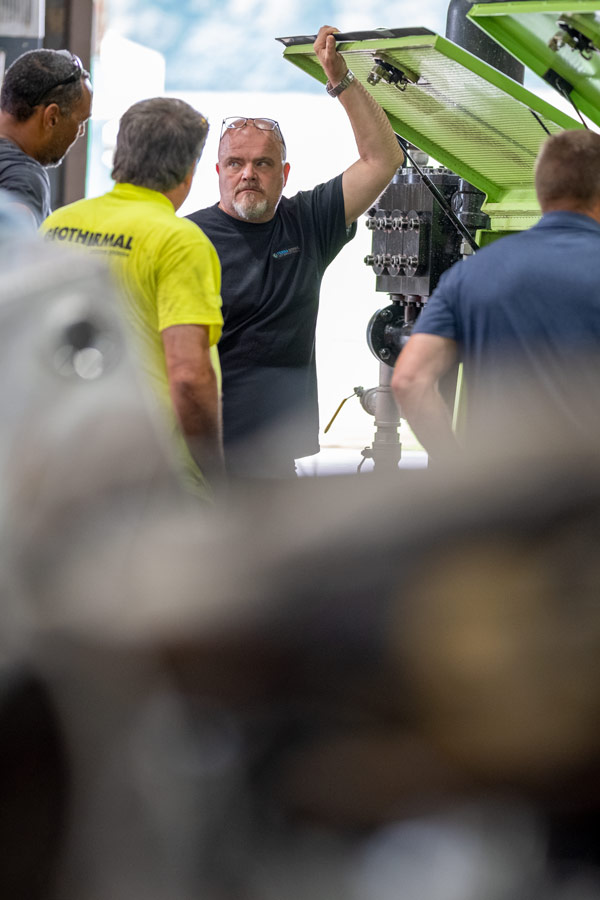 Service elevated to a partnership.
Terra Sonic expertise, service, and support mean you'll always have a true sonic drilling partner. We manufacture, sell, and support TSi rigs all over the world. Our large parts inventory and in-house machine shop mean more efficiency and less downtime.
Terra Sonic understands the importance of urgency. If you have a TSi rig, head, or tooling issue, we can get you drilling again fast.
The TSi Sonic Head replacement program means a sonic head is always on the ready to keep you drilling with minimum downtime.
When you have questions, we have answers. TSi Master Sonic Drillers and engineers are more familiar with sonic drilling issues and how to overcome them faster than anyone else in the industry.
Terra Sonic experience means we know exactly what it takes for you to succeed. If you're not successful, we're not successful.
When you choose Terra Sonic, you're leveraging our global presence, our long-term experience in the market and even project referrals all over the world.