Truck-Mounted Sonic Drill Rig
Ultimate Sonic Power. Ultimate Sonic Mobility.
The Terra Sonic 150T Sonic Drill Rig combines the industry-leading power of the exclusive TSi Sonic Head Oscillator with all the advantages of a full-size, truck-mounted configuration. Projects that require long-distance mobilization, frequent travel between jobsites, and drilling in densely populated urban areas are ideal for the versatility, efficiency, and durability the TSi 150T provides.
---
Key Applications
---
TSi 150T Advantages
True Sonic Performance Exclusive TSi 150 Series Sonic Oscillator uses 150 HP to generate up to 50,000 lbs. of resonant sonic energy
Enhanced Safety TSi 150T work platform is surrounded by safety handrails
Convenient Operation An extra-large, elevated work platform and fold-down walkway enhance crew operating efficiency and safety
Maximum Drilling Performance Rated drilling depth of up to 800' depending casing design and lithology
Abundant Power A 250 HP separate deck engine powers all drilling and accessory hydraulic functions
Drilling Versatility The 32-ft mast can be positioned for drilling angles anywhere between vertical to 45°
Faster Performance Mast has 24.5 feet of head travel to enable tripping in and out of hole with 20-ft sections of rods stacked vertically alongside the mast
Full Drilling Range Uses drill steel from 3" to 12" in diameter for use in many applications
Greater Drilling Efficiency Down force of up to 15,000 lbs. and pull back force of up to 22,000 lbs. provide maximum drilling efficiency
FMC Bean Pump A piston pump plumbed into the drilling system and water tank enables flushing of drill cuttings from borehole
---
Photo Gallery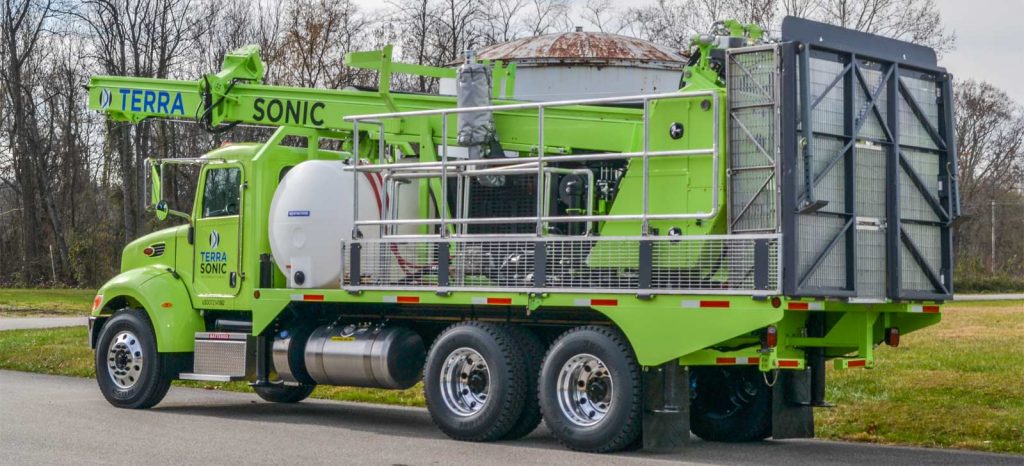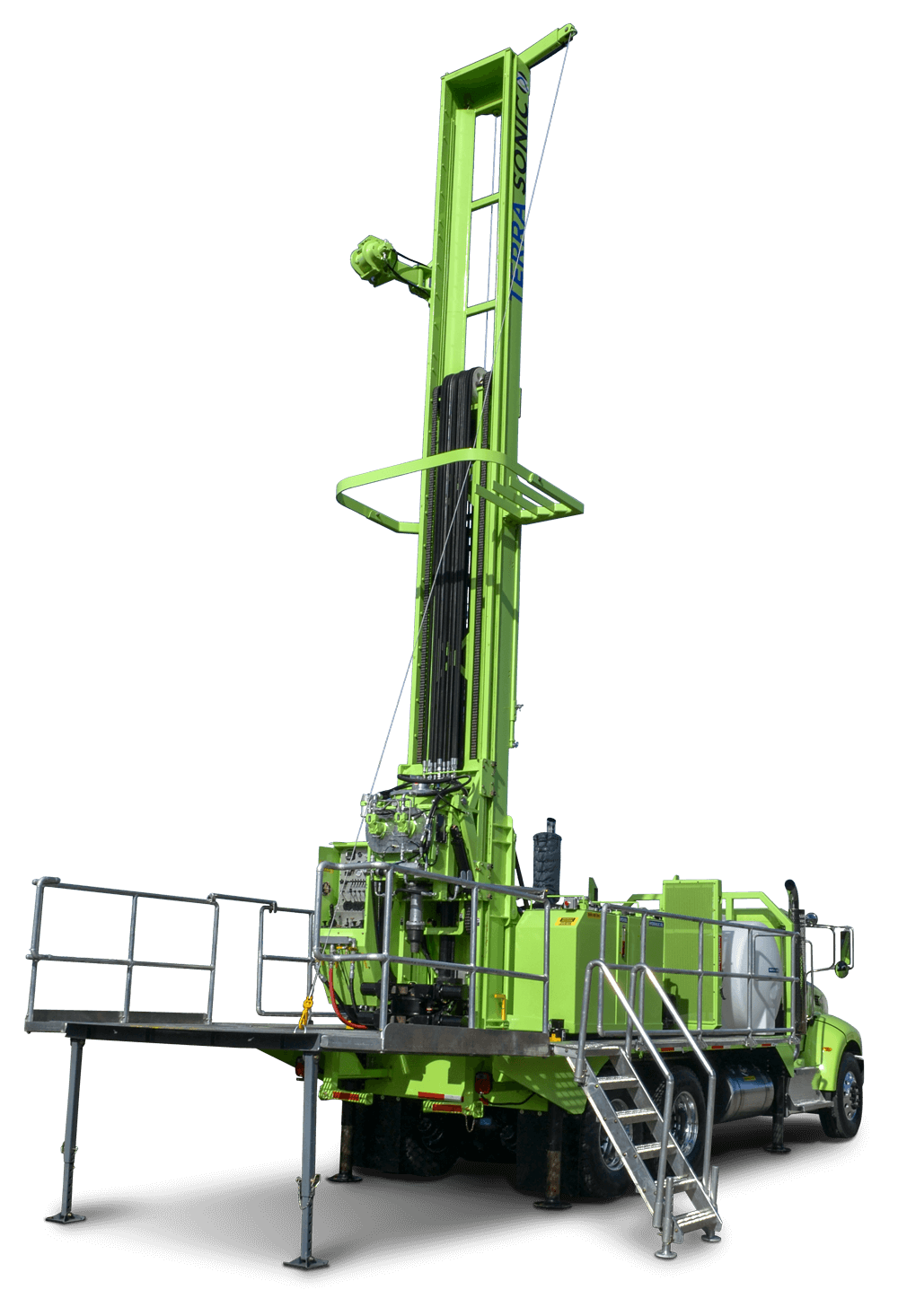 REQUEST A QUOTE
GET A LIVE DEMO

Support Box Truck
The Terra Sonic Support Truck is stabilized and leveled at the jobsite by four hydraulically operated jack legs.