Compact Truck-Mounted Sonic Drill Rig
Full-size Sonic Power and Performance
The Terra Sonic 150CT Compact Truck Mounted Sonic Drill Rig features the exclusive TSi 150 Sonic Head Oscillator, providing the world's most efficient use of Sonic drilling power. The Sonic drill is mounted on a smaller truck frame, which is ideal for areas where space is limited and eliminates the need for the driver to have a CDL. The TSi 150CT control panel can be mounted on the rig or used remotely with the included ergonomically designed padded shoulder sling.
---
Key Applications
---
TSi 150CT Advantages
Ample Power A 260 HP Tier 4 diesel engine powers all driving, drilling and accessory hydraulic functions 
True Sonic Power The exclusive TSi 150 Series Sonic Oscillator utilizes up to 150 HP to generate powerful resonant sonic energy in the drill string to a drilling depth of up to 800 ft.
Safer by Design TSi 150CT control panel can be mounted on the rig or used remotely with the included ergonomically designed padded shoulder sling, assuring safe operating distance for the driller 
More Drilling Flexibility The 19′ 1″ mast with 14′ 1″ of head travel allows drilling angles anywhere between vertical and 45° 
Efficient Design The drive system operates the feed frame with half the chain length and rollers of conventional drive methods
Maximum Accessibility Truck-mounted design provides ease of movement of the rig to and from the drill site 
Greater Drilling Efficiency Down force of 11,300 lbs. and pull back force of 16,800 lbs. maximizes drilling speed and efficiency
FMC Bean Pump A piston pump plumbed into the drilling system and water tank enables flushing of drill cuttings from borehole
Photo Gallery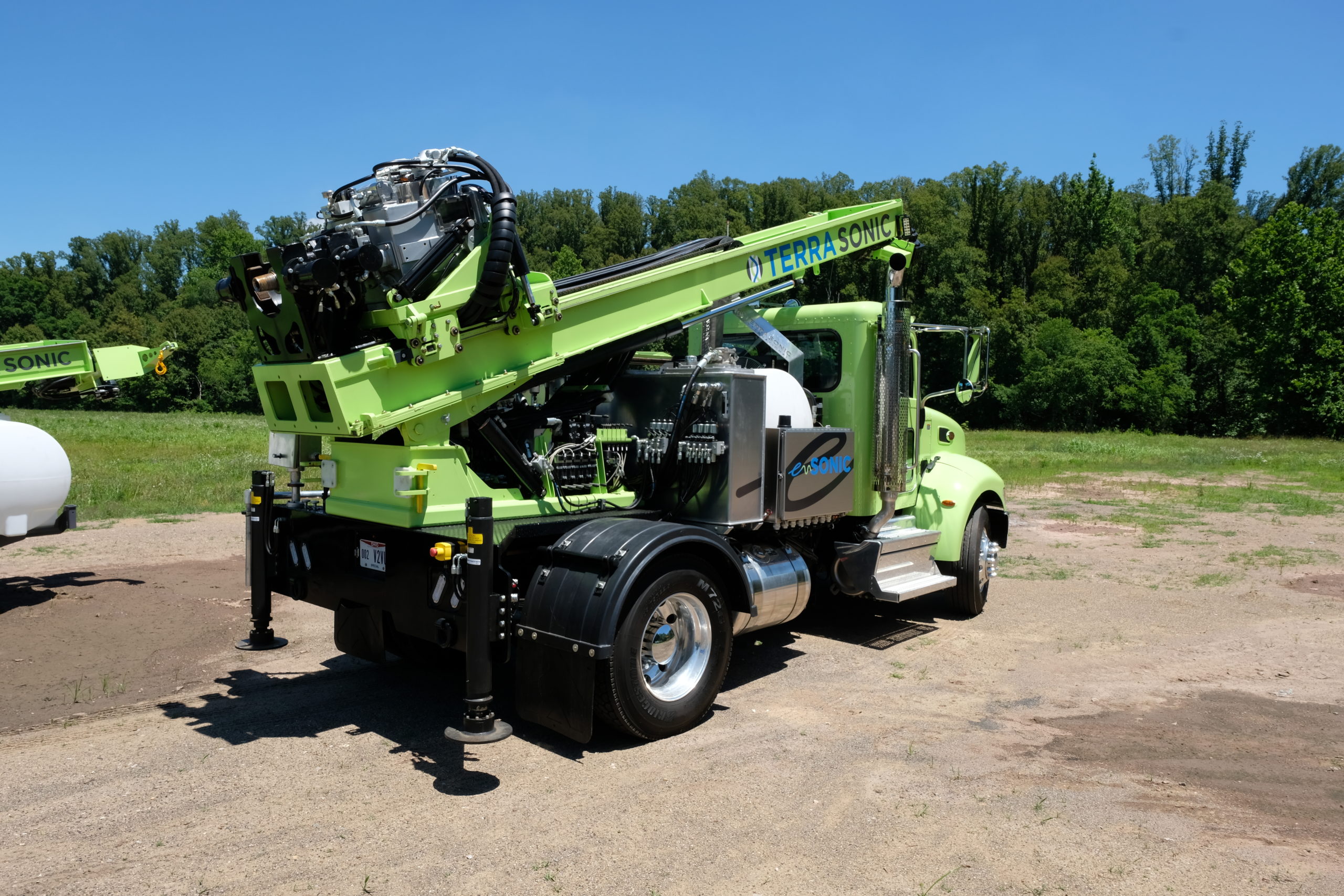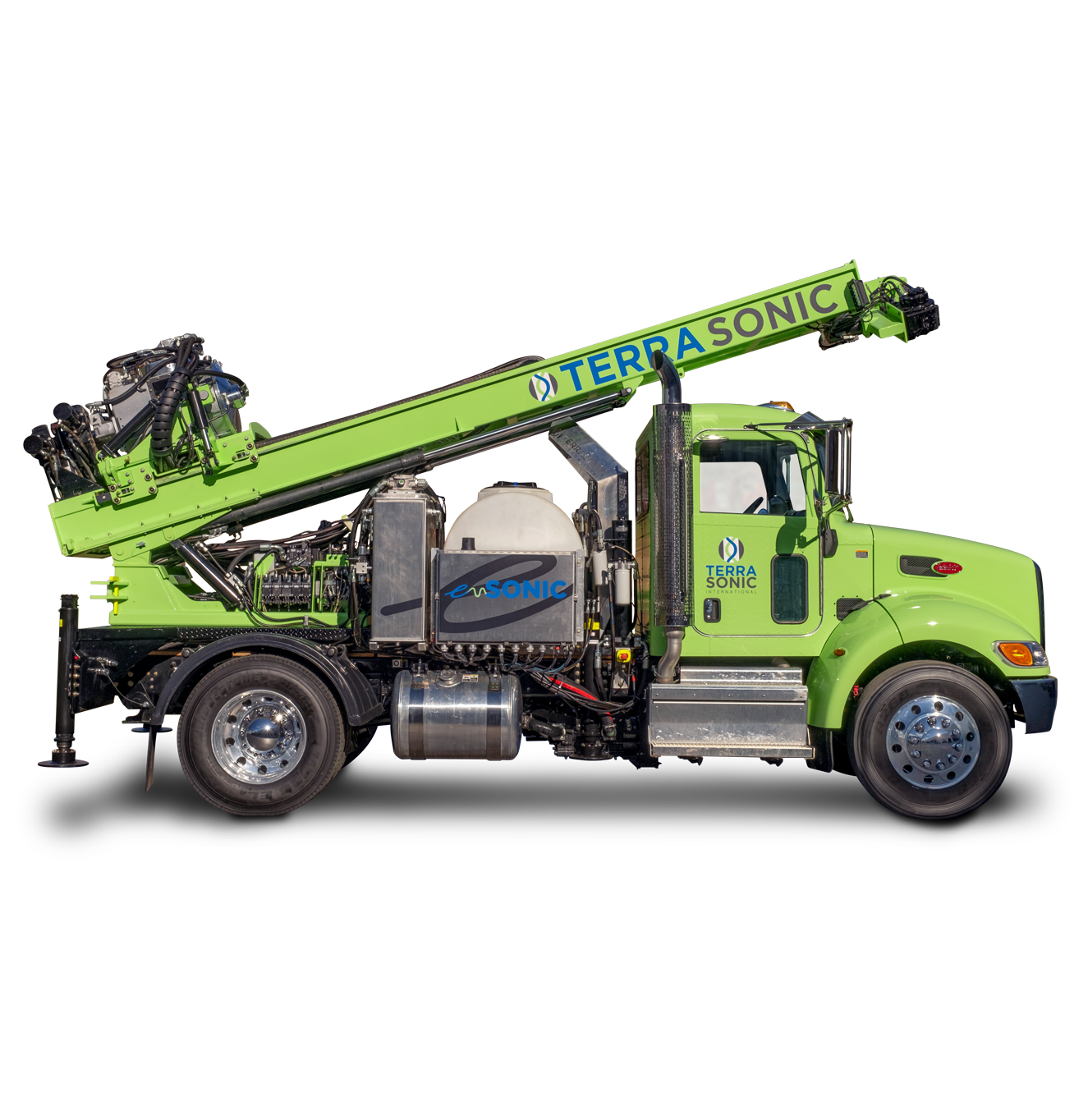 REQUEST A QUOTE
GET A LIVE DEMO