Crawler-Mounted Sonic Drill Rig
Full-size Sonic Power and Performance
The Terra Sonic 150C Series Sonic Drill Rig sets the standard in sonic drilling. No other sonic drill rig can get a sonic drilling project completed faster, safer, or more efficiently. This rig boasts a full-size chassis on versatile crawler tracks allowing it to trek long distances over difficult terrain. Its mast accommodates 20ft sections of tooling. The 150C Series features the proprietary TSi Sonic Head Oscillator, making it the most powerful sonic drill rig in the world.
---
Key Applications
---
TSi 150C Advantages
Ample Power A 278 HP Tier 3 diesel engine powers all driving, drilling and accessory hydraulic functions
True Sonic Power The exclusive TSi 150 Series Sonic Oscillator utilizes up to 150 HP to generate powerful resonant sonic energy in the drill string to a drilling depth of up to 1,000 ft. 
Safer by Design An extra-large work platform and fold-down walkways optimize crew operating efficiency and safety
More Drilling Flexibility The 36′ 1″ mast with 24′ 5″ of head travel allows drilling angles anywhere between vertical and 45°
Efficient Design The drive system operates the feed frame with half the chain length and rollers of conventional drive methods
Extreme Capability The crawler-mounted design has full rotational drilling capability
Maximum Accessibility Rugged tracks allow the TSi 150C to easily each drilling sites in virtually any type of terrain
Greater Drilling Efficiency Down force of 15,000 lbs. and pull back force of 22,000 lbs. maximizes drilling speed and efficiency
FMC Bean Pump A piston pump plumbed into the drilling system and water tank enables flushing of drill cuttings from borehole
Photo Gallery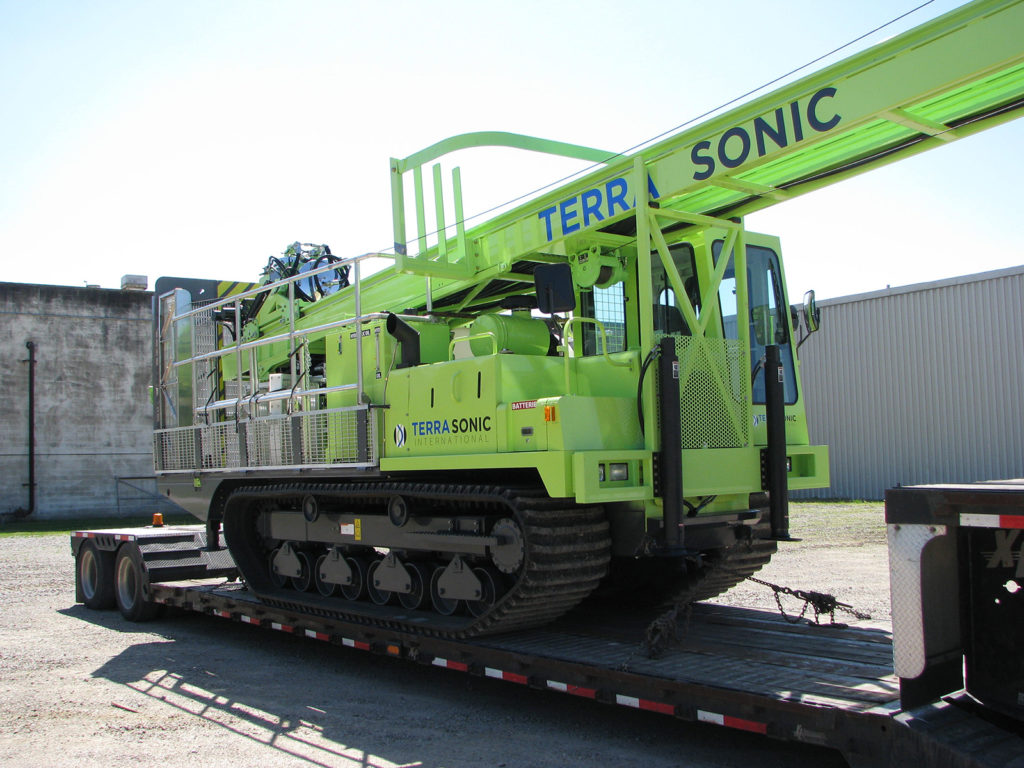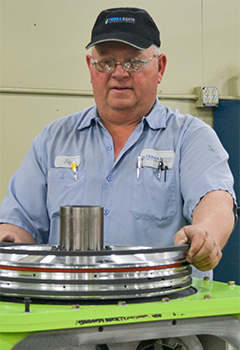 JAY THOMPSON
Sonic Head Technician, 20 Years Experience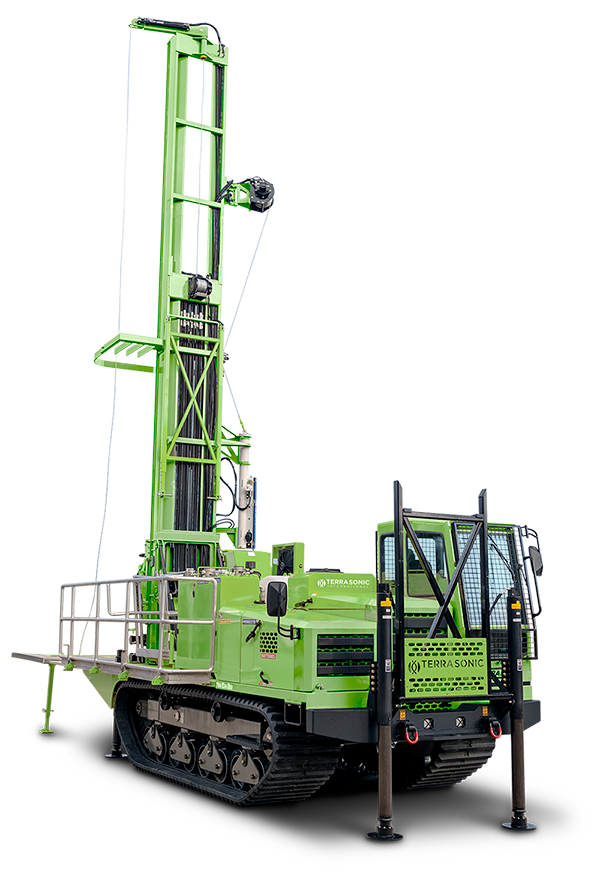 REQUEST A QUOTE
GET A LIVE DEMO

Support Crawler
The Terra Sonic Support Crawler features a Hydrostatic Transmission to harness the most economical use of the engine's full power. All steering maneuvers can be executed with a pair of single-hand control levers.